| | | | |
| --- | --- | --- | --- |
| | | | |
| c.1970 | c.1980 | c.1980 | c.1990 |
| (Photo: John Carder Bush) | (Photo: Bea Holme) | (Photo: Bea Holme) | (Photo: Jenny Potter) |
Welcome to the completely un-official Julie Covington Website
Chronology | Gallery | Discography | Pete Atkin | Rock Follies |Currently Available Material
Julie Covington also features in the Pete Atkin Discography
Loads of material featuring Julie Covington currently available.
Click here for details
Head over to "The Julie Covington Appreciation Society" on Facebook
Discussion and all sorts of great "finds" posted there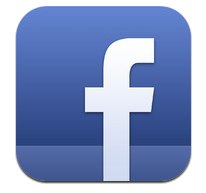 ---
Thank you to everyone who has contributed material to this web site, you know who you are!
The name of this website is the title of Julie Covington's first album 'The Beautiful Changes', an album mainly of songs written by Pete Atkin and Clive James.
The tiltle song "The Beautiful Changes" , is acknowledged by Clive James as a poem by James Wilbur.
Please respect the fact that some of this material may be subject to copyright.
If you see something here you feel should not be please contact me at the address below.
Need to contact The Julie Covington Website?
In an effort to stop the ever rising amount of spam, any address to @info @webmaster etc will bounce.
If you need to contact me use cjb@<no spam>thebeautifulchanges.co.uk
removing the <no spam> from the address first.
---